We are the market leader in the manufacture and supply of real wooden pet kennels in the UK.
Formed in 1989, as Pinelap Timber Products Ltd, we have grown from humble beginnings to now manufacturing from a 3 acre site in West Yorkshire and producing in excess of 250 garden buildings per week.
Pet kennels was always a sideline for the company, but since 2010, we have designed and developed new ranges to put us at the very top of the market in this sector. All kennels are produced to the same high manufacturing standard as our summerhouses and cabins, so quality is never an issue. As this side of the business has grown so greatly we have decided to create this website to uniquely showcase the kennels on a platform it deserves.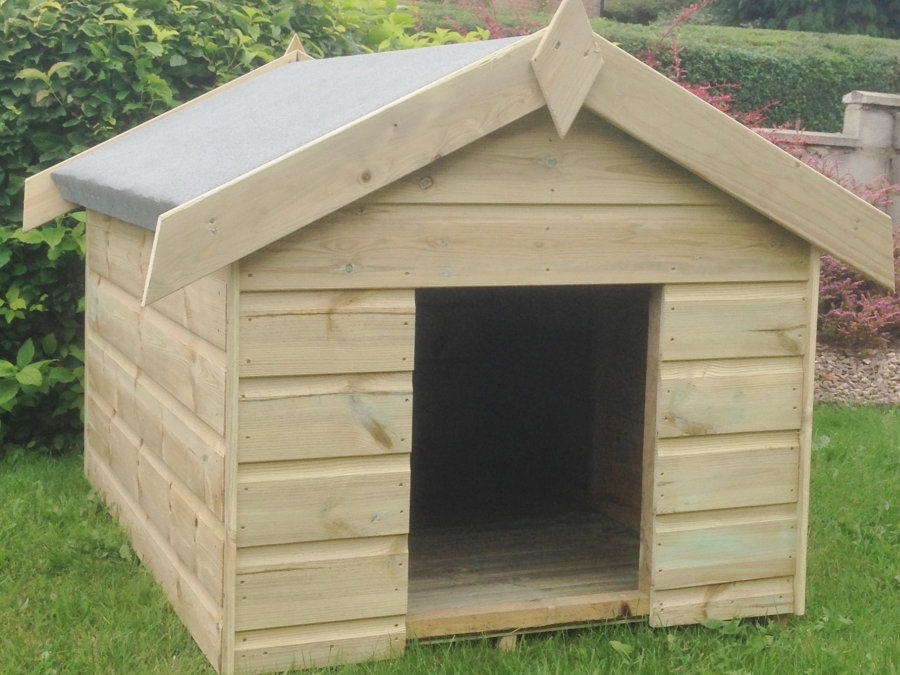 Why Buy from us?
You are buying direct from the manufacturer with no middle men or agents fees to pay. Almost 30 years of being in business with the same directors, no name changes, no liquidations and re starting in another slightly different name. unlike most companies in our sector.We can give you peace of mind that you are purchasing from an honest trustworthy supplier. We do not hide behind a glossy website with no contact details. We welcome visitors to come, feel and touch our products so they can be satisfied they are purchasing a quality, value for money kennel that their pet deserves.
Our customers have included the RSPCA, the Police Force , Commercial Dog Kennels and of course thousands of individual loving pet owners.
We purchase seasoned kiln dried timber direct form the mill in Sweden, meaning we can pass the savings directly onto the customer.
You are purchasing a quality, strong and sturdy product that will last the test of time.
Quality timber is used throughout. All of our cladding is tongued and grooved for a stronger finish, and each board is double nailed onto the framing.
We do not use inferior overlap cladding which will not provide a draught free home for your pet.
We do not use inferior thin OSB or solid board sheet materials in our kennels as these do not last in exterior weather conditions.
We have learnt a lot in our 30 years and can pass the knowledge of our experience to the customer.
Our choice of range is simply huge with something to suit all requirements and price brackets. If you require something different then we can manufacture almost anything to order. Simply contact us for a very competitive quote.
Many of our kennels can be shipped and delivered within 7 days of purchase. Our larger kennels can take a little longer, but we always endeavour to deliver as quickly as possible. All kennels are supplied flat pack in easy to fit pre assembled panels, and all fixings are included in the price. We can provide an assembly service if required to most areas of northern England and the Midlands. Please contact us for details.